Featured Announcements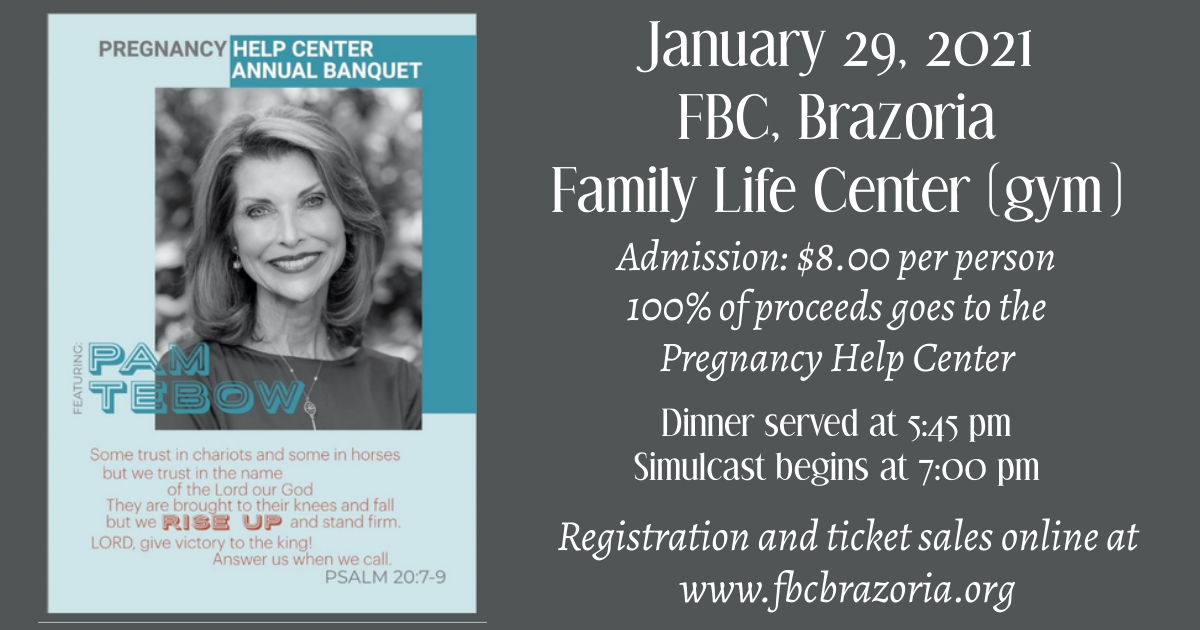 FBC, Brazoria is hosting a fundraising dinner and simulcast for the Pregnancy Help Center. Admission to the event is $8.00 per person and 100% of the proceeds will go to the Pregnancy Help Center. This event is sponsored by the Men's & Ladies' Ministries of FBC, Brazoria. Please click the button below to find out more and register for this exciting event!
Pregnancy Help Center Dinner & Simulcast

EXCITING NEWS!
Our 10:30 am Worship Service is open again for anyone to attend.
In an effort to maintain social distancing, there will be certain pews taped off.
We are also asking everyone to wear a mask until they are seated with their family.
We will have Children's Worship during the 10:30 am Worship Service.
All Sunday School classes are able to have class at the church building now.
Check with your Sunday School teacher to see if your class is meeting in person.
All Children and Youth Sunday School classes will meet on campus each week.
Please feel free to call the church office at (979)798-2340 if you have any questions or concerns.
ONLINE BULLETIN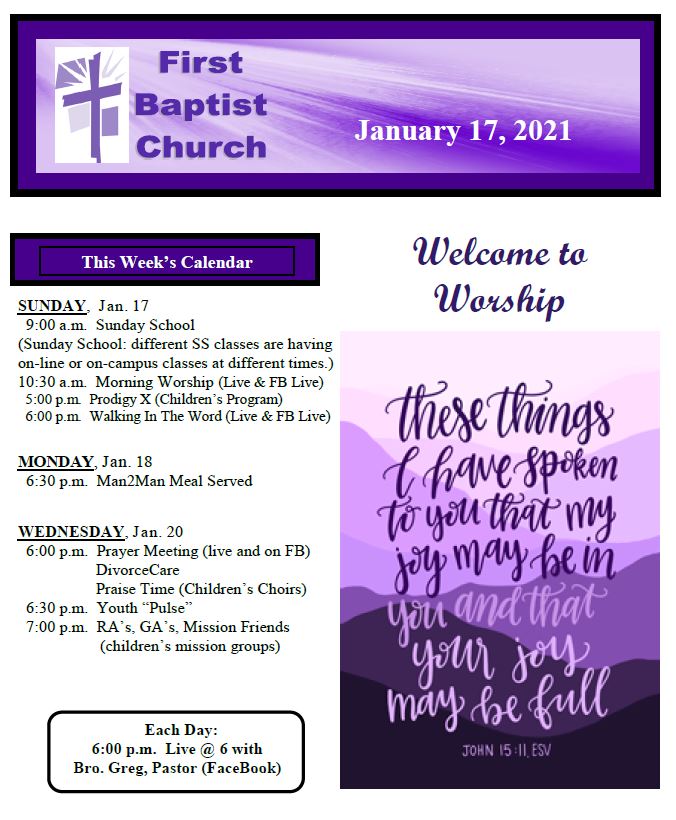 We now have our bulletin available online, here on our website! You can find it under Ministries-Media-Online Bulletins.
You can also click on the button below to take you directly to the Online Bulletin.