Children's Ministry
Welcome! Our goal is to help our children become true disciples of Jesus Christ by: building relationships with them, being examples for them and teaching them God's word.

Jesus said, " Let the little children come to me, and do not hinder them, for the kingdom of heaven belongs to such as these." Matthew 19:13
sundays

We provide an age-graded Sunday School for all children, birth through 6th grade, on Sunday mornings, before the worship service, from 9:00am-10:15 am. All children's Sunday School classes are located in the Family Activity Center in the rooms listed below.
Nursery/Toddlers - B103 & B104
Two-year-olds - B106
Three-year-olds - B107
Four-year-olds - B108
Kindergarten - B109
1st & 2nd grades - B222-223
3rd & 4th grades - B207-208
5th & 6th grades - B210-211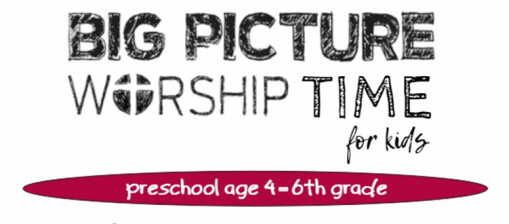 We now offer a children's church option called "The Big Picture Worship Time". The Big Picture Worship Time is an alternative worship time for kids ages Pre-K 4 through 6th grade. Kids will first go to the regular worship service with their parents. Bro. Greg will dismiss them after the children's sermon, and then they will move to the Youth Auditorium for worship until 11:45 am. Click the button below for more information.
extended session
Extended Session is available for children, birth through 3 years old. It is an extension of the Sunday School class that takes place during the worship service.

Calling all kids age 4 years through 6th grade! Come join us Sunday nights from 5-7 pm, as we explore the different talents God has given us through hands-on activities, and learn how we can use those gifts to bring Him glory! Check out the class schedule below:
Prodigy X Semesters
5-6 pm Older Kids Open Gym/Younger Kid Class Time
6-7pm Younger Kids Open Gym/Older Kid Class Time
September 8th - 29th Anita Barber Sewing Class
October 6th - 27th Becky Vernor Sign Language Class
November 3rd-17th Becky Creekmore Drama Class
November 24th Thanksgiving Break No Class
December 1st Thanksgiving Break No Class
December 8th-15th Linda Huebner Baking Class
December 22nd & 29th Christmas Break No Class
January 5th-19th Emma Johnson Creative Movement
January 26th Haleigh Johnson Sports Skills
February 2nd & 9th Haleigh Johnson Sports Skills
February 16th & 23rd Tracy & Kim Davis Arts & Crafts
March 1st Tracy & Kim Davis Arts & Crafts
March 8th & 15th Spring Break
March 22nd Special Easter Event
March 29th & April 5th Passion Play Break No Class
April 12 Easter No Class
April 19-26th TBA
May 3rd TBA


Wednesdays

Praise Time! is a graded children's choir program that offers children from Pre-K4 to 6th grade the opportunity to learn music, choreography, and acting while making new friends, ministering to others and having fun. It consists of two classes: Wee Sing and Praise Kids.
Wee Sing
Wee Sing is for kids ages 4 & 5 (including Kindergarten) that love to sing, wiggle and giggle. Your children will learn about music in a fun and energetic environment. If your child turns 4 anytime during the semester, they are welcome to join us from the beginning of the semester!
Praise Kids
Praise Kids is for children in 1st through 6th grade. Kids will develop musically through fun music, games, choreography, and instruction. They learn the importance of leading in worship through music, develop music and rhythm reading skills and connect the music to the scriptures through devotionals.
All choirs will participate during the year in worship services, outside engagements, and musicals.
Praise Time! meets every Wednesday night during the school year from 6-7 pm, upstairs in the Family Activity Center.
children's Missions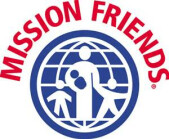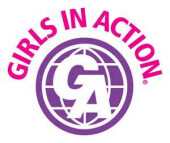 Our children's missions ministry is comprised of three groups: Mission Friends, Girls In Action and Royal Ambassadors. These groups meet on Wednesday nights from 7-8 pm, in the Family Activity Center.
Mission Friends
In Mission Friends, preschoolers from age 4 through Kindergarten move from a focus on self to a focus on others. Through engaging lessons and activities, they begin to learn how they can help others in need and share God's love. This critical foundation in the lives of preschoolers will help them grow spiritually into the next generation of Christ-followers who will fulfill His Great Commission.

Mission Friends meetings include activities in music, art, blocks, nature, home-living and more. Creative games and mission stories are included to help establish missions awareness and involvement. We also have opportunities for parents to continue missions discipleship at home, because a family that serves together changes the lives they touch, as well as their own.
Girls In Action/GA's
Girls in Action (GA's) is a missions discipleship organization for girls in grades 1 through 6. Through GA's, girls learn about, pray for, give to, and do missions work. They also make new friends and have lots of fun!

Girls in Action is designed to help girls come to faith in Christ as Savior, while making missions an important part of their daily lives. They learn what it means to live a missional lifestyle while they participate in Bible study, missions projects and engaging activities. They also have a lot of fun and build lasting memories as they "travel" to various places around the world when they learn about the work of missionaries.

GA's also attend a summer camp annually.

Royal Ambassadors/RA's
Royal Ambassadors (RA's) is an exciting and fun-filled missions education organization for boys in grades 1–6. Through RA's, boys gain a greater understanding of God's work in the world and how they can join Him in His work. RA's learn about the world, pray for the world, and learn how they can be used to tell others about God's Son, Jesus. An ambassador can be defined as a messenger or representative—someone who tells or reveals the truth. Royal Ambassadors seek to share the truth that Jesus is the Way, the Truth, and the Life.

RA's also attend a summer camp annually.
Safety
All children's ministry workers are required to submit to a thorough background check as well as attend child protection training. Children are to be dropped off and picked up only by designated adults. Your child's safety is of utmost importance to us!