Staff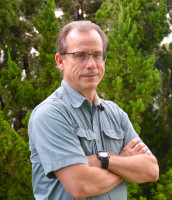 Greg Smith
Senior Pastor
E-Mail:

Greg Smith has served as Senior Pastor of FBC since 2008. He and his wife Donna have been married for over 40 years and have two grown children and five, count them: 5, grandchildren! Bro. Greg's gifts are preaching and teaching. He preaches the Word of God as the power of God for our lives. His greatest joys are telling people about his grandkids, and telling people about Jesus.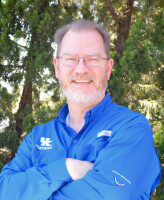 Rod Hite joined the team at FBC Brazoria in March of 2019. He brings 25+ years of ministry experience serving churches from the Rio Grande Valley to Dallas to the Texas Panhandle. He feels as if moving to Brazoria has brought him full circle, as he started his ministry in the Houston area after graduating from Wayland Baptist University. His passion is seeing people worship with joy and excitement. He loves serving the church, getting to know people, and trying new foods. Rod was married to his college sweetheart for almost 28 years when Jesus called her home after battling cancer for almost 2 years. They have two sons: Timothy, a Youth Pastor in Hillsboro, Texas, and Matthew, an Electrical Engineering student at Lamar University in Beaumont. In his free time Rod likes to spend time with his boys, woodworking, and travel.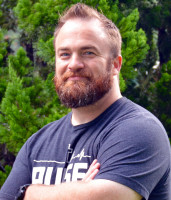 Joe Johnson
Student & Family Pastor
E-Mail:

Joe joined the team at FBC Brazoria in May 2017. He is excited to be involved with Pulse Student ministries and teaching students God's Word. He is passionate about teaching students what it means to love God and love others in every moment in every day. He desires that his students passionately pursue the life of Christ by looking to Him, living for Him, and loving like Him. Joe is married to his beautiful wife, Charisa, and they have five amazing children- one son, Jacob and four daughters, Sophia, Zoe, Emily and Paige. Joe loves spending time with his family and watching movies with his wife. He also loves video games and is very much a nerd. He enjoys playing guitar, singing, reading, watching movies, playing foosball, table tennis and collecting Pez.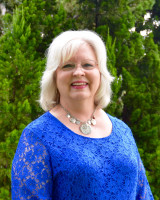 Becky Vernor
Ministry Assistant, Administration
E-Mail:

Becky and her husband, Gary, have been married 44 years. Their son, Shelby Vernor and wife, Courtney and their 2 sons, Colby and Connor, live in Lake Jackson. Their daughter, Cindy Mitchell & husband, Chris live in Katy, TX. Becky became a Christian at the age of 8. She has worked & served at First Baptist Church for 35 years and is involved in the Deaf Ministry as well.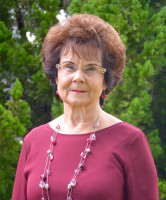 Sissy Moffett
Ministry Assistant, Receptionist
E-Mail:

Sissy has been a member of FBCB since 1954. She and her husband, Steve, are life-time Brazoria residents. Sissy has two grown children and three granddaughters: Susan Parker and her daughter, Taylar live in Brazoria and Jerry W., his wife, Hope, and their two daughters, Jaidyn & Jordyn live in Bar X in Angleton. Sissy has worked at FBCB since 1992.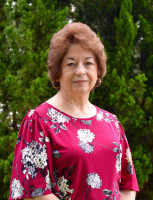 Karen Black
Ministry Assistant, Financial
E-Mail:

Karen was "born" and raised at First Baptist Church and has attended all but 12 years of her life. She and her husband, John, live in Lake Jackson. Karen has three children and three grandchildren. Archie lives in Houston and Kassandra and Angela and her two children live in Orlando, Florida. Grandson Jacob attends NYU. Karen is the organist/pianist (for over 50 years), a member of the Sanctuary Choir and has been the part time Financial Ministry Assistant for 11 years.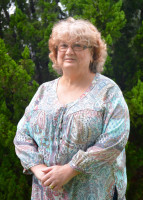 Pam Richardson
Ministry Assistant, New Member Assimilation
E-Mail:

Pam was "born" and raised at First Baptist Church Brazoria and became a Christian in 1957. She and her husband, Ernest, have been married 52 years and have two daughters and two grandsons. Felecia Mullen lives in Royse City, Texas and Autumn Smith and her two sons, Zane and Harrison, live in Brazoria. Pam has worked part-time at FBCB since 1996. Pam has served in several ministry positions including over 20 years with the Brazoria Passion Play.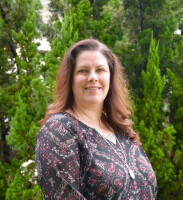 Jenny Maus
Ministry Assistant, Music
E-Mail:

Jenny and her husband, Randy live in Brazoria with their two children, Daniel and Logan. Jenny and Randy have been members of First Baptist Church for 16 years and Jenny has been the Music Assistant for 12 years. She is also the keyboard player and a vocalist in the Praise Band, a member of the Sanctuary Choir, Co-Director of the Passion Play Choir and is the Co-Director of the children's choir ministry, Praise Time! Jenny was born and raised in the Baptist church as the daughter of a worship pastor. She loves the Lord with all her heart and has a passion for reaching people through music and worship.