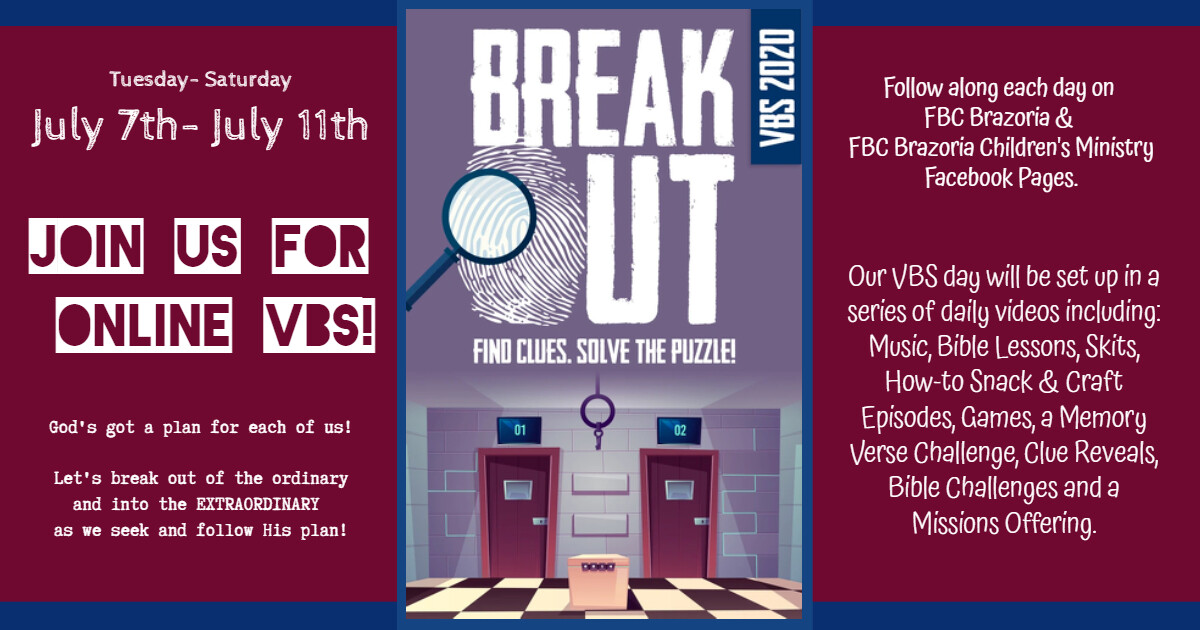 Tuesday, July 07, 2020 - Saturday, July 11, 2020
"Break Out" - Find Clues, Solve the Puzzle!
God's got a plan for each of us! Let's break out of the ordinary and into the EXTRAORDINARY as we seek and follow His plan!
Follow slong each day on FBC Brazoira & FBC Brazoria Children's Ministry Facebook pages. Our VBS day will be set up in a series of daily videos including: Music, Bible lessons, Skits, How-to Snack & Craft Episodes, Games, a Memory Verse Challenge, Clue Reveals, Bible Challenges and a Missions Offering.