Discipleship Classes
First Baptist, Brazoria offers discipleship classes each Fall and Spring Semester. Contact the church office at (979)798-2340 to sign up for any of the classes listed below or to ask about other classes that may not be listed.

What is Financial Peace University?

The Knowledge You Need to Win With Money
Financial Peace University includes nine video lessons featuring Dave Ramsey, Rachel Cruze, and Chris Hogan. Follow along in your workbook as they teach you:
• Lesson 1: Build a Starter Emergency Fund and Learn How to Budget
• Lesson 2: Pay Off All Debt
• Lesson 3: Save a Fully Funded Emergency Fund
• Lesson 4: Invest for the Future and Build Wealth
• Lesson 5: Buyer Beware
• Lesson 6: The Role of Insurance
• Lesson 7: Retirement Planning
• Lesson 8: Real Estate and Mortgages
• Lesson 9: Living and Giving Like No One Else
In Financial Peace University you will learn:
How to change your family tree forever!
How Dave uses the powerful combination of humor, visual aids, props, and personal stories to help teach thousands of families like yours how to Beat Debt and Build Wealth!
How accountability and discussion groups help the average family or individual pay off $5,300 in debt and pay $2,700 into savings in only 91 days!
Why Financial Peace University is, without a doubt, the very best program offered for personal financial control and security in the nation.
How to join our Financial Peace University group

Financial Peace University can be joined at the beginning of either semester. They meet on Sundays from 5-7 pm in Room 11, for 13 weeks. Cost is $95 per couple. Please call the church office at (979)798-2340 to sign up.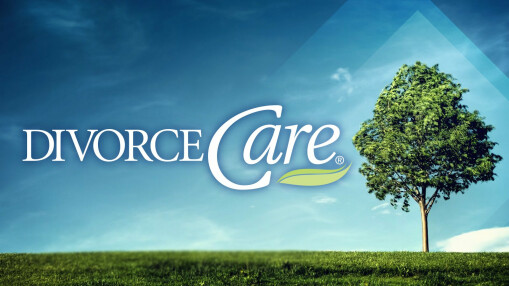 Find help and healing for the hurt of separation and divorce
DivorceCare is a friendly, caring group of people who will walk alongside you through one of life's most difficult experiences. Don't go through separation or divorce alone.
DivorceCare seminars and support groups are led by people who understand what you are going through and want to help. You will learn how to heal from the deep hurt of divorce and discover hope for your future.
You don't have to go through it alone
Most people will tell you that separation and divorce are the most painful and stressful experiences they've ever faced. It's a confusing time when you feel isolated and have lots of questions about issues you've never faced before.
DivorceCare groups meet weekly to help you face these challenges and move toward rebuilding your life. Each session has two distinct elements:
A Seminar with Experts
During the first 30–40 minutes of the meeting, each DivorceCare group watches a video seminar featuring top experts on divorce and recovery subjects. These videos are produced in an interesting-to-watch television magazine format featuring expert interviews, real-life case studies, and on-location video.
A Support Group with Focus
After viewing the video, DivorceCare group participants spend time as a support group, discussing what was presented in that week's video seminar and what is going on in the lives of group members.
How to join our DivorceCare group
The DivorceCare group can be joined at any time, during either semester. They meet on Wednesdays from 6-8 pm in Room 8, for 13 weeks. Cost is $10. Please call the church office at (979)798-2340 to sign up.